How a Standard Frost-Proof Faucet Works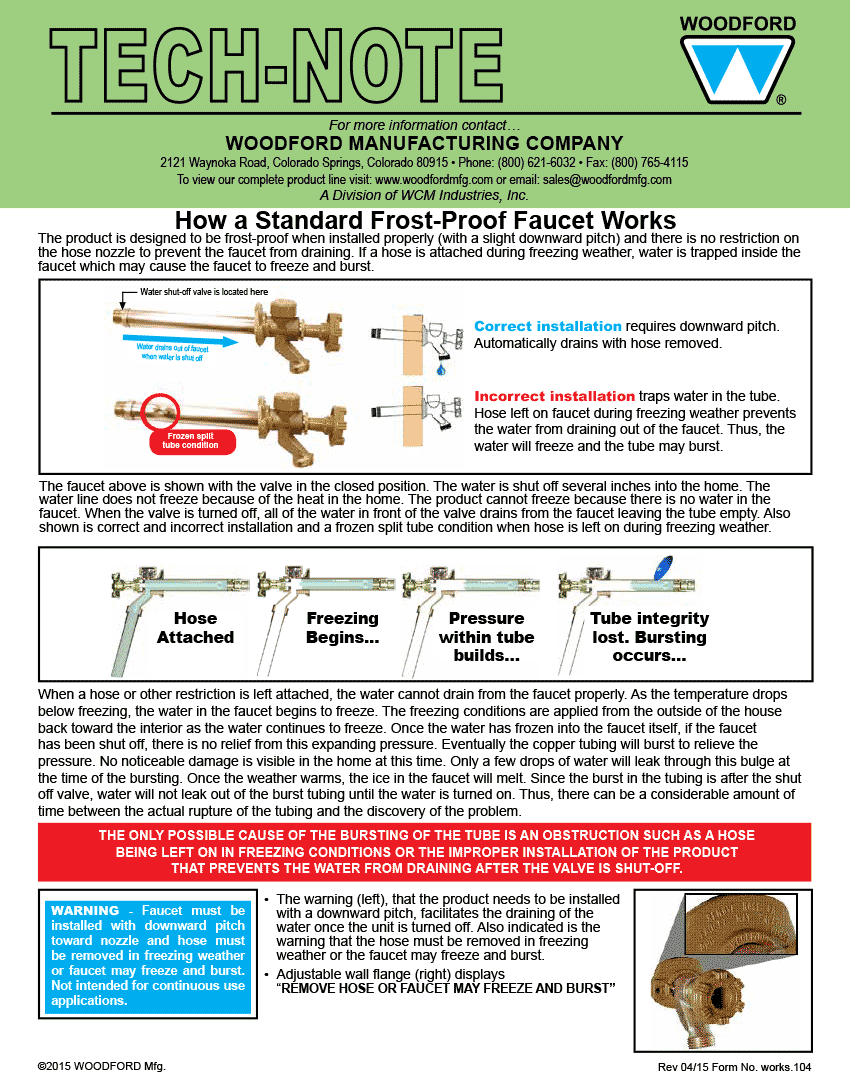 Visit our Bath
Drain Division

Note: Please update
Adobe Reader to the
newest version to
view spec sheets.

Woodford Manufacturing Company
A Division of WCM Industries, Inc.
2121 Waynoka Rd. | Colorado Springs CO 80915
Phone 800.621.6032 | Fax 800.765.4115
email: sales@woodfordmfg.com


© Copyright 2011 WCM Industries, Inc.